Static Spitfire for hire
Available for; promotional work, exhibitions, TV & film work, Airshows, anniversaries, educational experiences and special occasions
Simply Spitfire have the one and only, hand-built, unique full size reproduction Spitfire MKIX aircraft for static display. This Spitfire has taken over 20 years to build and was completed in May 2010 using many genuine Spitfire parts and built from copies of the original drawings.
We can now offer you a unique opportunity to display this Spitfire at your event.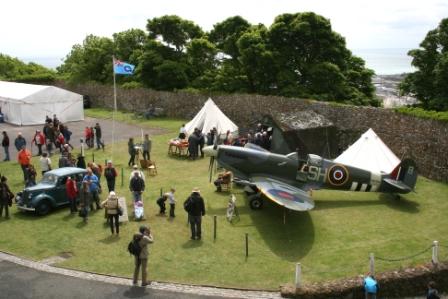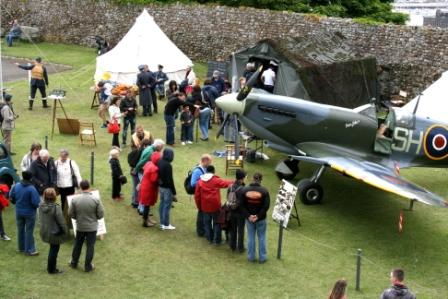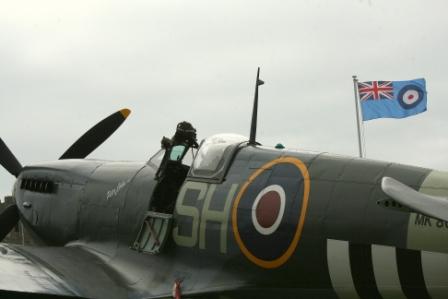 Kent 2012
Hire period must be a minimum of 1 day and can be hired for as long as is required. Spitfire MK805 can be hired for a wide range of events including air shows, promotional work, anniversaries, TV/film work, fetes, rallies and educational experiences.
Since the Spitfire has been completed it has been hired for display at a variety of events which include the RAF Museum Hendon Summer Pageant, Birmingham NEC Antiques Fair, Kessingland Primary School and many more.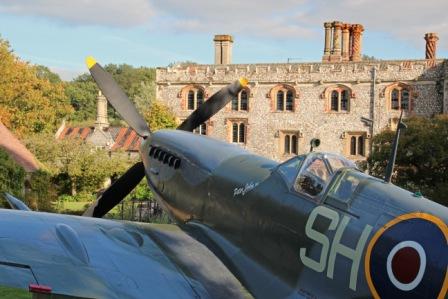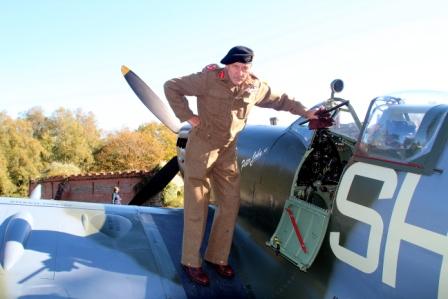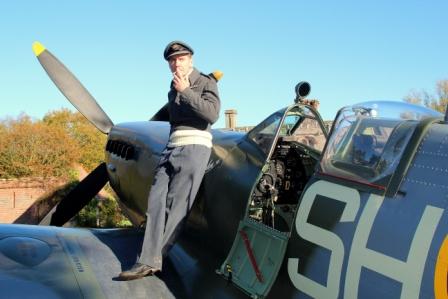 Alysham 2011
We provide the opportunity for the public to get up close to the Spitfire and view inside the fully fitted cockpit of this iconic aeroplane.
Also provided are display boards telling the history of the original MK805 and the story of how the reproduction Spitfire was built, a collection of genuine Spitfire parts and a full size mannequin dressed in full fighter pilot uniform.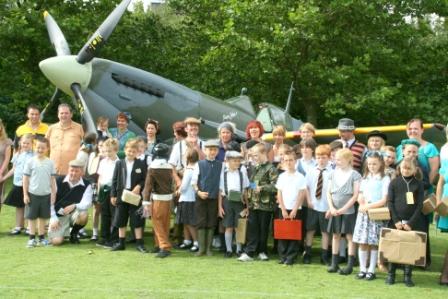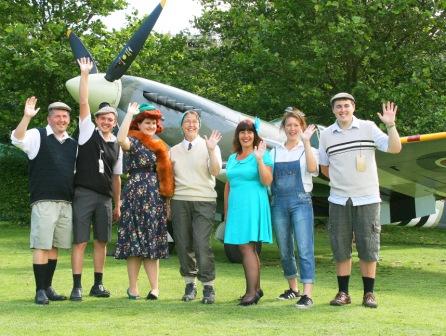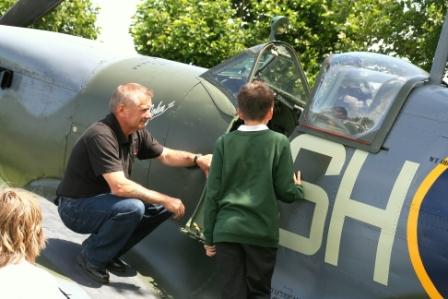 Kessingland school 2011
Simply Spitfire provides it's own team to supervise the display and security of the aircraft whilst at your event. If you would like to take this unique chance for your company or organisation to promote your business or special event and are interested in hiring Spitfire MK805 please contact us. We will be very happy to discuss you individual requirements.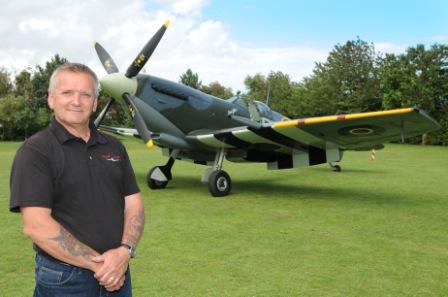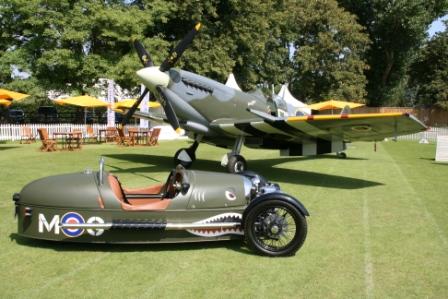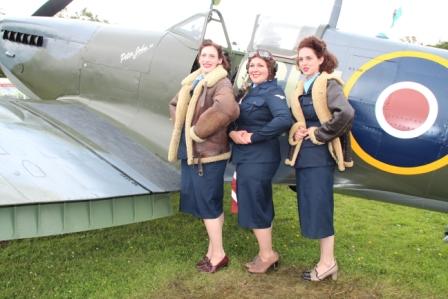 Terry Arlow London 2011 Spitfire Sisters
Builder of Spitfire MK805 2012
For a quote, or more information please visit our enquiry form.